The only lonelier holiday after Christmas in which to dine out has, traditionally, been Thanksgiving. While not everyone prescribes to a Christmas holiday's cheer (or cuisine) in terms of ethnicity and religion, no one doesn't enjoy taking part in the family meal ritual that is the last Thursday of the month. Which means finding places to eat out on T-Day is at a premium (even though places to drink on Thanksgiving Eve are plentiful).
Here is, then, a list of what should prove to be the most memorable meal moments of the Thanksgiving holiday in Philadelphia.
The Trestle Inn
On an annual T-Day eve basis, one of the most intimate and still happily dangerous-sexy rooms in the city – the Trestle Inn – does its Jive Turkey Thanksgiving Eve Dance Party starting at 8 p.m. Along with soulful DJ lil' dave spinning deep funk exclusively on vinyl from 9 PM, there's live Go Go by The Trestle Specials, Marsha Katt and Lucy Diamonds, and a Late Night Happy Hour 8PM-10PM, starring the Turkeywide: a Love City Lager with shot of Wild Turkey 81 Bourbon. WTF?!
339 N 11th St, 11th and Callowhill, Philadelphia, PA 267 239 0290
Assembly Rooftop Lounge on the Parkway
One of my favorite places to drink near the Philadelphia Museum of Art, the Barnes and the Free Library  – hey, I like a cocktail after I read, back off – is offering a range of pricey, but worthwhile packages on Thursday afternoon so that you and your friends can witness the 6abc Dunkin Thanksgiving Day Parade from high above the block without actually having to take part in anything Dunkin' or Donut-y.
1840 Benjamin Franklin Parkway, Philadelphia, PA, 215 783 4171
Urban Farmer Philadelphia
Right underneath the Assembly Rooftop Lounge, the highly American, very mod steakhouse is doing an à la carte brunch menu from 7 a.m. to 2 p.m., and a plated prix-fix three course dinner from 4 p.m. to 9 p.m. if you really get drunk and can't move from Logan Circle. Or Square.
1850 Benjamin Franklin Parkway, Philadelphia, PA, 215 963 2788
The Prime Rib
For Thanksgiving, I'm more than willing to blow my money at the tables if I get to eat at The Prime Rib at Live! Casino and Hotel – probably before, so that I don't run out of cash, but let's see if I'm feeling lucky. Chef Justin Nelson, usually the man behind some of the tenderest, juiciest steaks in town, has anice prix-fixe offering, in addition to the regular menu. At $65 per person, Nelson will hit you up with a full turkey dinner, as well as a soup or a salad and a dessert. Plus, there is a special Prime Rib cocktail created by bartender Dan Kulisek for those who'd rather drink the season away, A Pumpkin Spice Martini made with real pumpkin pie, Godiva white chocolate liqueur and vanilla vodka. Dag.
900 Packer Avenue, Philadelphia, PA, 267-682-7500
Elwood BYOB
Fishtown's finest purveyor of all things rustic-Pennsylvania (that's vibe and culinary history) chef Adam Diltz is holding Elwood Thanksgiving with choices of duck, rabbit, venison and goose. Oh, and turkey too; not to the dis the tradition, but, c'mon. Diltz Is also doing turtle soup, pickles, vegetables, and potato buns with various pies and oh-mys for dessert. $75.
1007 Frankford Avenue, Philadelphia, PA, 215 279-7427
Chez Colette at Sofitel Philadelphia at Rittenhouse Square
First off, yeah, Collette and Sofitel – it is one of my favorite spaces in the city, and I feel as if I haven't given them their due as of late. For their Thanksgiving Grand Buffet – with seatings at 12:00pm Noon and 2:00pm, $80 per person and with a complimentary glass of champagne with a half-price for children under 12, which means I'll need three glasses of champagne IF YOU"RE BRINGNG YOUR KIDS – they're working a raw bar (e.g. with Jumbo Shrimp, Spicy Kettle One Cocktail Sauce), many apps (e.g. a French American cheese display with fig-strawberry jam) carving station (w/Herb Brined Turkey, Turkey Jus, Cranberry Chutney) and more.
120 S17th Street, Philadelphia, PA, 215-569-8300
Bridget Foy's
Back in action after being closed and renovated after a fire, South Street's matron of fine food is doing a hearty, old school Thanksgiving turkey dinner at $30 per person with roasted turkey, mashed potatoes, stuffing, Brussel sprouts, cranberry compote and gravy along with an à la carte menu of soups, salads, mushroom campanelles and other nosh-ables.
200 South Street, Philadelphia, PA, 215.922.1813
Fork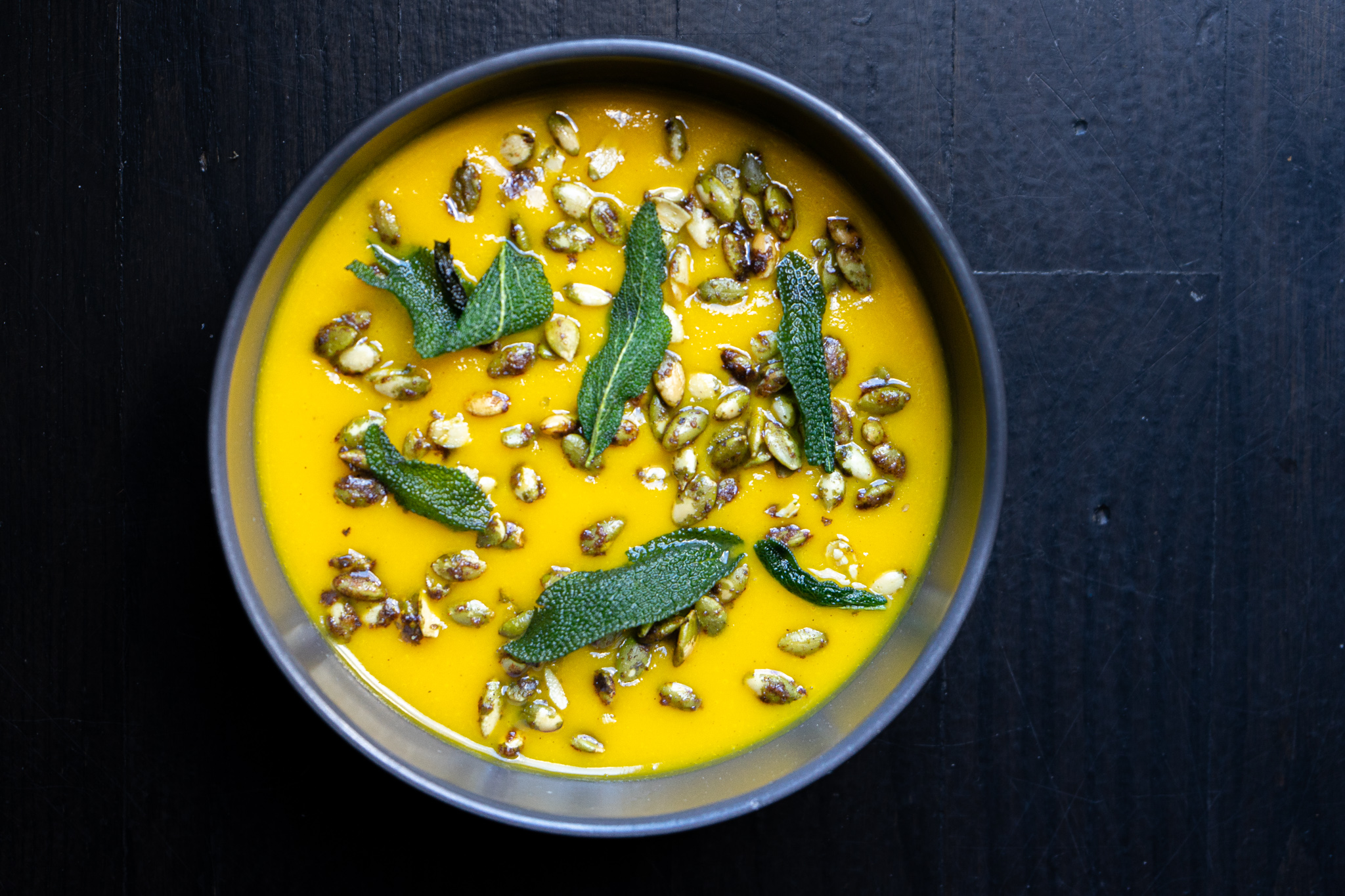 Old City and Ellen Yin's Fork, currently celebrating its 25th anniversary, is holding its bird in high esteem – a roasted Green Meadow Farm's roasted heirloom turkey, with  everything from curry squash soup: Brussels sprouts & smoked grapes, feta, horseradish, hazelnut dukkah Spanish Mackerel Crudo, hakurei turnip, oranges, sunflower seeds Beet Salad, persimmons, yogurt — Farm salad, kiwi berry vinaigrette, puffed rice, chili crème fraiche, aged Alpine cheese,  Fois Gras terrines, Corn and Walnut Stuffing, molasses cookies and more. Yipes. More?!
306 Market Street, 215-625-9425
CO-OP Restaurant & Bar
The CO-OP in The Study Hotel in University City is sustainable Executive Chef Kyle Berman's baby, and he is presenting an elevated take on rustic PA state Thanksgiving dinner with roast turkey breast, bread stuffing, cranberry compote, roasted carrots and more for the $50 per person dine-in.
20 S 33rd Street,
215 398 1874
Panorama
The room with the best wine program in the city is doing its holiday as a Friendsgiving meal operation, which means from now until  Wednesday, November 23, with items such as Pumpkin Ravioli with chestnut and Buffalo Milk Sage and roasted turkey – Hand served with Black Truffle Gravy and family sides of broccoli rabe. And THAT's how they got me: the rabe. Does it every time.
14 N. Front Street, Philadelphia, PA, 215-922-7800
Garces Trading Company Thanksgiving Meal for Home
Serving six to ten people (or really two and my dog at the Amorosi house, let's be real), Iron Chef Jose Garces' Thanksgiving dinner  – all $325 of it – is a heat and serve feast of turkey, sausage stuffing, green bean casserole, cornbread and more. Yes. This package SOLD OUT last year so get in.
Pick up is at the Kimmel Center, 300 S Broad Street (Spruce Street Entrance), 215-222-2363.
Forsythia Thanksgiving To-Go
Franco-inspired chef/owner/tattooed love god Christopher Kearse is doing a decadent dine-out menu of Blue Crab & Sweet Potato Bisque, Almond Wood Smoked Turkey Breast with Foie Gras Gravy, Brussel Sprout Tartiflette with Bacon Lardons, Onion, Cheese Casserole and Turkey Confit Stuffing with Figs, Chestnut and Sage. ALL IN CAPITAL LETTERS for $95, PLUS. If you want to shave 1/2 Ounce Black Truffle over any dish, he'll do that. PLUS.  If your want 4 Ounces Foie Gras Torchon added, Kearse will do that. There's no telling what rich display Kearse will put on your turkey if you ask him.
233 Chestnut St, Philadelphia, PA, 215 644 9395
link