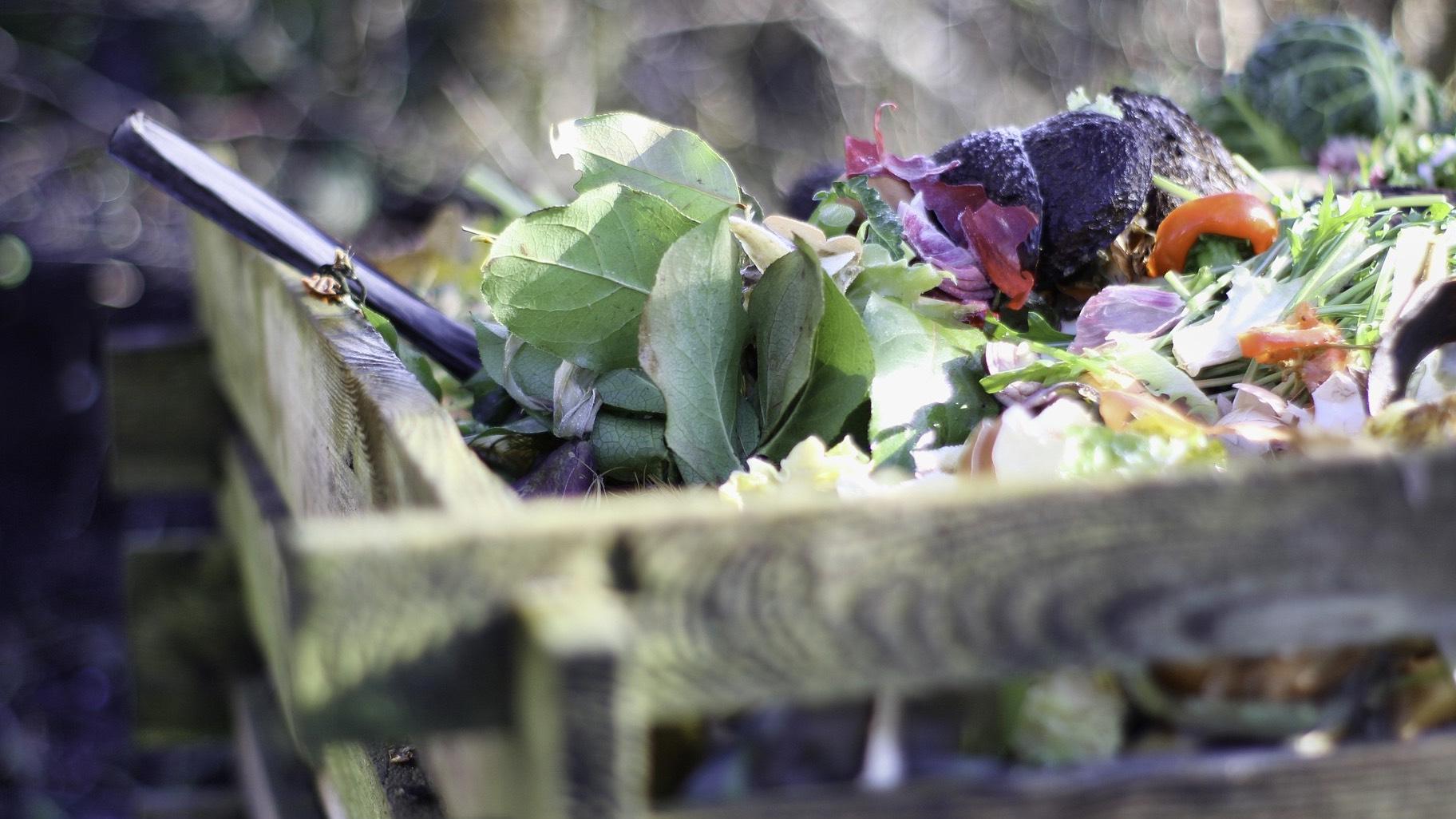 Food scraps can be composted into nutrients for soil. (herb007 / Pixabay)

Following through on a recommendation made in a 2021 assessment of its waste management strategies, the city of Chicago announced Monday the launch of a small-scale pilot compost program.
Six community gardens have been chosen for the pilot and will accept materials from a limited number of participants, including garden members and select neighbors.
In this phase of the pilot, the gardens will not serve as drop-off points for the general public, emphasized Ben Helphand, executive director of NeighborSpace, which is partnering on the project with the Department of Streets and Sanitation.
"These are small, volunteer-run community gardens. Capacity is limited and there is a need to ensure only the right things are going into the bins and that they're being tended properly," Helphand told WTTW News.
Accepted items will be confined to garden trimmings, fruit and vegetable scraps, eggshells, coffee grounds and tea bags, all of which can be composted on-site using a fairly standard three-bin compost system. Items typically picked up from residences or businesses by commercial compost haulers — such as bones, pizza boxes and cheese — are excluded. 
The pilot's approach leverages community gardens' existing networks and infrastructure and mirrors their underlying mission. 
"Just as the gardens host a community of gardeners working together to garden, the community compost operations will host a community of composters," Helphand said.
At the outset, participants will hand over their containers of scraps to trained volunteers, who will examine the contents for contaminants like produce stickers or meat, before adding the items to the compost bin. It's a lesson in education and monitoring learned from Chicago's struggles with recycling.
"We've all seen that it takes everybody knowing what goes into recycling to make it work," Helphand said of the added layer of scrutiny. 
The amount of items composted will be measured in order to gain not only a sense of the volume being diverted from the landfill but how much compost a garden can handle, and whether the program is scalable. 
During the course of the two-year pilot, Helphand said he hopes to add more gardens to the project and to potentially open up composting to people outside a garden's membership. The Steans Center at DePaul will analyze the results.
The EPA estimated that food waste accounts for nearly one-quarter of all material that winds up in landfills in the U.S., contributing to greenhouse gas emissions.
"While one garden may not solve our food scrap problem, our hope is that brought to scale, spread across hundreds of Chicago's community gardens, we can have a big impact," Helphand said.
Beyond the just-announced pilot, Streets and Sanitation will be pursuing additional compost strategies and continues to look at ways to improve its recycling rate.
Two new staff members have been brought on specifically to further those efforts, according to a spokesperson: Carter O'Brien, who formerly spearheaded recycling and sustainability programs at the Field Museum, has been named assistant commissioner for recycling; and Susan Casey, former manager of the Zero Waste Schools Program at Seven Generations Ahead, will serve as program director overseeing organic collections and composting.
Here are the community gardens involved in the pilot compost project:
El Paseo Community Garden, Pilsen
Fulton Street Flower and Vegetable Garden, West Garfield Park
Hermitage Street Community Garden, Englewood
Merchant Park Community Garden, Irving Park
Montrose Metra Community Gardens, Ravenswood
Stockyard Gardens/Star Farm, Back of the Yards
Contact Patty Wetli: @pattywetli | (773) 509-5623 |  [email protected]
---

link