Indore, the commercial and cultural centre of Madhya Pradesh, will enchant you with
its hospitable locals, lively bazaars, and distinctive culinary de…
The is known for its rich history and lively vibes that combine traditional and modern elements to forge a dynamic and unique identity. In Indore, there are lots of attractions to see. 
Located on the Malwa plateau, Indore enjoys pleasant weather throughout the year. Therefore, it is the ideal place to hit and explore incredibly popular markets, the street food delights at Sarafa and Chappan Dukan and the marvellous temples and palaces.
Rajwada Palace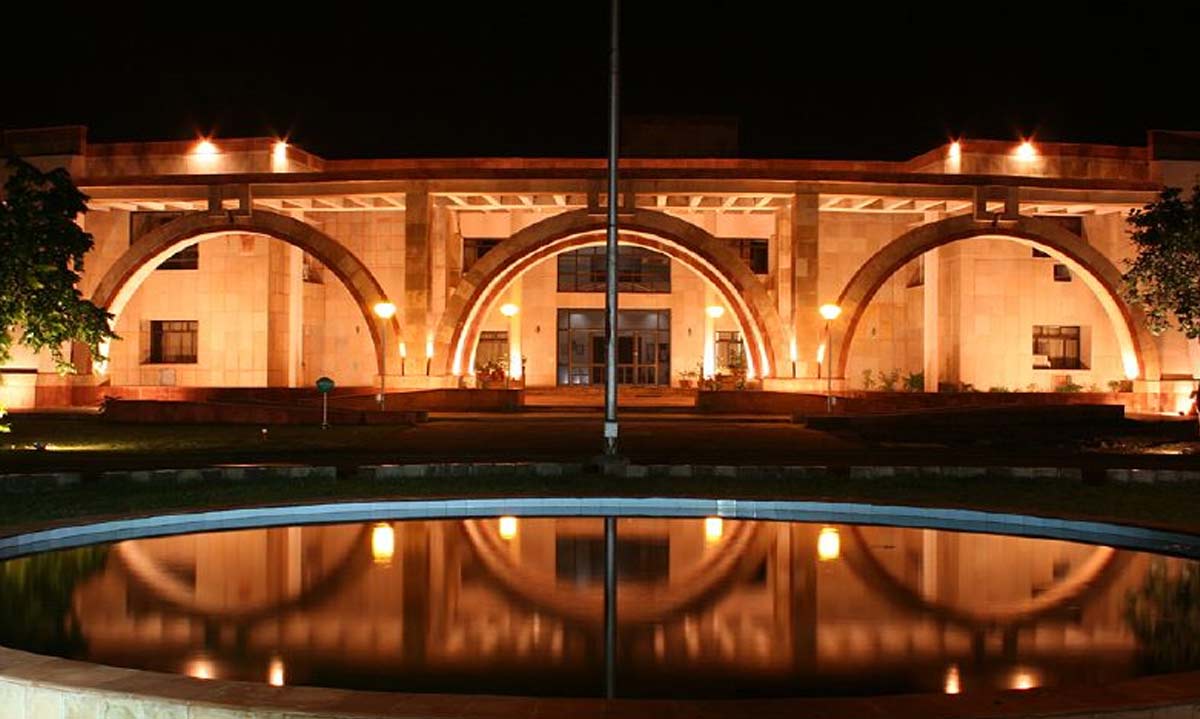 The Rajwada Palace is a famous landmark in Indore. Many years ago, it belonged to the Holkar family, but now it is famous for its temple and museum. Entry to the palace is free, but you might have to pay ₹10 to explore the artefacts of the museum.
Don't Miss: All You Need To Know About Elon Musk's Twitter Take-Over
The entire palace is not accessible to tourists. One can only visit the temple and the museum. The palace, however, boasts a beautiful large courtyard in the middle, which is great for relaxing and clicking pictures.
Kanch Mandir
Around 300 metres away from the Rajwada Palace is another famous tourist attraction called the Kanch Mandir (Glass Temple). Entry to the 110-year-old temple is free, but no photography or videography is allowed inside.
This Jain temple is truly a treat for the eyes. "Kanch" means glass in Hindi. From the floors and ceilings to pillars, everything is made of glass. Hence, the name. 
Holkar Chhatri
It is common to witness reminiscences of the Holkar family all around Madhya Pradesh. The royal family built most of the famous landmarks and monuments in the state called Krishnapura Chhatri or Holkar Chhatri.
Holkar Chhatri is the final resting place of the Holkar kingdom's rulers. The entire premise features stunning Maratha architecture. It encapsulates the rich history of the Holkar family as well as paying homage to the kingdom's rulers.
Khajrana Ganesh Mandir 
Just like most of the famous landmarks of Madhya Pradesh, the Holkar Family built the Khajrana Ganesh Mandir in the 17th century. It is a beautiful temple dedicated to Lord Ganesha.
It boasts classic Indian architecture and intricate details on its exterior and interior. It is commonly believed that people from all around the world visit this temple to make their wishes come true.
Don't Miss: 'The Bird Is Freed,' Says Elon Musk As He Takes Over Twitter, Sacks Both CEO & CFO
56 Dukan Food Street
Last on the list is the most famous place for local delicacies and cuisines in Indore. 56 Dukan Food Street, or "Chappan Dukan", gets its name from the 56 food stalls located in the area.
56 Dukan Food Street is every food lover's paradise. One can get everything from sandwiches, pizza and pasta to ice cream and kulfi in these stalls. 
Also Watch:
Did you like this article ?
link