From a culinary journey through the Himalayas to a mother-daughter lesson in stress-free cooking, here are 14 of the year's best cookbooks
Get the latest from Laura Brehaut straight to your inbox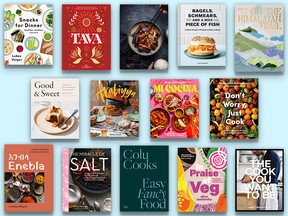 Reviews and recommendations are unbiased and products are independently selected. Postmedia may earn an affiliate commission from purchases made through links on this page.
Article content
The best cookbooks of 2022 took us places. One was the result of an epic road trip across Mexico, another an adventure high in the Himalayas. Others invited us to make the most of where we were, from a collection of easy and elegant dinners to the fun of filling your plate with small bites. There were single-subject deep dives on bagels and a seasoning we all need to survive — salt. A baking book broke new ground with a novel approach to naturally sweet desserts. Another revisited the past, digging into the history of baking in Eastern Europe. A Canadian culinary legend partnered with her daughter to pen her first book in more than a decade, and an Ethiopian hospitality professional made the most of being furloughed by writing a heartfelt debut. It's never an easy decision, but here are 14 of the year's best cookbooks.
Article content
In Praise of Veg by Alice Zaslavsky
Article content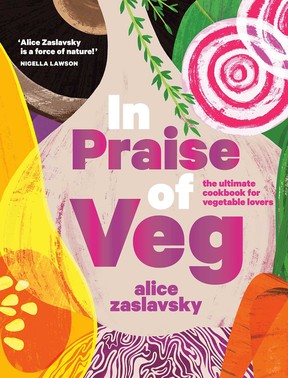 Just looking at In Praise of Veg by Australian writer and broadcaster Alice Zaslavsky makes me happy. Candy-striped chioggia beets, sunny butternut squash and wavy red cabbage leaves — this book is a colour-coded celebration. Zaslavsky has been teaching kids to embrace vegetables for more than a decade. In Praise of Veg inspires the same sense of curiosity in home cooks of all ages. With vibrant illustrations by Halifax-based artist Vera Babida, freestyling tips and more than 150 recipes, deliciousness is the ultimate goal.
On the Himalayan Trail by Romy Gill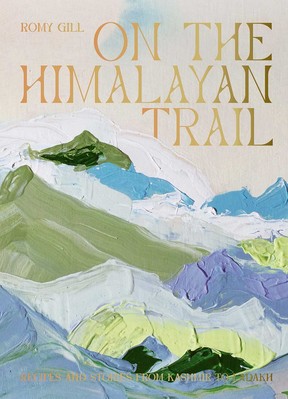 Chef Romy Gill takes readers on a breathtaking journey from Kashmir to Ladakh in her second cookbook, On the Himalayan Trail. Few foreign tourists visit Jammu and Kashmir due to the security situation. But during the pandemic, Gill — who grew up in West Bengal — managed to make several research trips from her home in England. Whether witnessing the saffron harvest in Pampore or visiting Srinagar (famous for its Mughal-era gardens), Wular Lake, the Aru and Betaab Valleys and, finally, the high-altitude city of Leh, Gill's enthusiasm for the region — and its cuisine — is contagious.
Article content
Good & Sweet by Brian Levy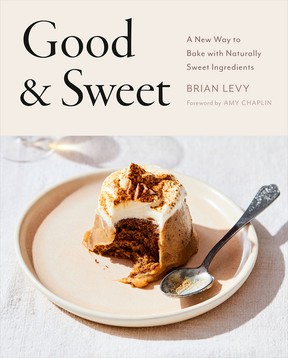 Pastry cook Brian Levy's groundbreaking debut, Good & Sweet, fills a void. It's also filled with treats the people in my life (especially the littlest ones) couldn't get enough of. "Naturally sweetened" recipes typically swap cane sugar for sugar in other forms (e.g. syrups, honey or fruit juice concentrate). Primarily for the challenge of it, Levy uses only fruit and other "unexpectedly sweet ingredients." Whether you're cutting back on foods with added sugar or looking for fresh baking ideas, Levy's desserts bring a new perspective — and incredible flavour.
The Cook You Want to Be by Andy Baraghani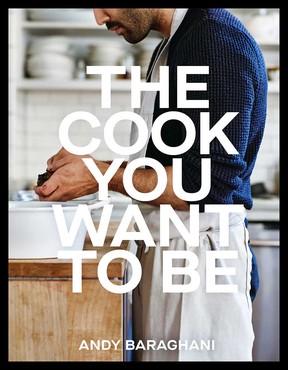 New York City-based cook, food writer and video personality Andy Baraghani's debut, The Cook You Want to Be, inspired me to look at ingredients differently. Juicy, late summer tomatoes were made all the better by being splashed with vinegar and bathed in Italian chili crisp. And true to Baraghani's word, his coconut creamed corn has all but erased my memories of the canned stuff. Coloured by his Persian heritage, travel, and years in restaurants and editorial test kitchens, developing his own cooking style took time. Now, Baraghani wants to help readers find theirs.
Article content
Don't Worry, Just Cook by Bonnie Stern and Anna Rupert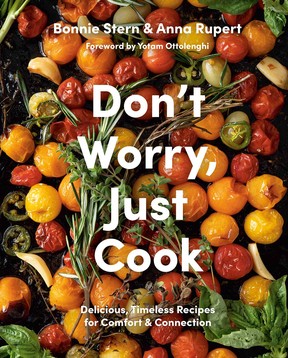 In her first cookbook in more than a decade, culinary legend Bonnie Stern and her daughter, Anna Rupert, provide readers with a comforting assurance. "I tell you not to worry because I've done all the worrying for you!" Stern writes in the appropriately named book, Don't Worry, Just Cook. Drawing on favourites from her now-closed cooking school in Toronto — which she ran for 37 years — dishes inspired by travels in Israel and elsewhere, and new family classics, Stern and Rupert offer a timeless lesson in stress-free cooking.
Enebla by Luladey Moges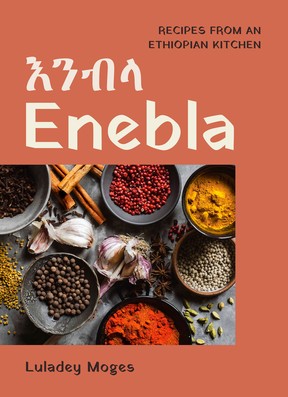 Luladey Moges found an upside in forced downtime. Furloughed from her Los Angeles hotel job during the pandemic, she realized a long-held dream: writing an Ethiopian cookbook. Enebla (Amharic for "let's eat") represents years of trial and error. As a university student living hours away from the nearest Ethiopian restaurant, the Addis Ababa native began to figure out how to make the dishes she craved in a shorter period of time. Enebla — photographed by Canadian food photographer DL Acken — is the result. Filled with memories, family snapshots and dishes that have been passed down through generations, Enebla has heart.
Article content
The Miracle of Salt by Naomi Duguid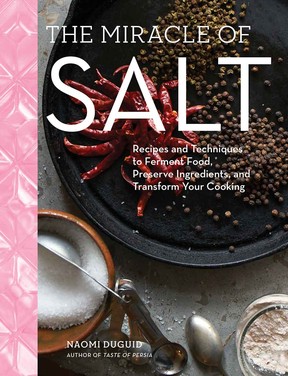 In The Miracle of Salt, Toronto-based writer and photographer Naomi Duguid celebrates a vital ingredient. Historically, humans have gone to great lengths to secure "the only food that we all need." Even today, harvesting methods can be harsh and the labour undervalued. Duguid's exploration touches on salt archeology, geography, harvesting techniques and history. Her recipes for salt-preserved ingredients — and how to use them in everyday dishes — highlight the transformative qualities of an essential we all too often take for granted.
New Indian Basics: A mother-daughter lesson in the beauty of cooking with spices

In Ballymaloe Desserts, this Irish pastry chef delivers classic recipes from the countryside
Article content
The Vegan Chinese Kitchen by Hannah Che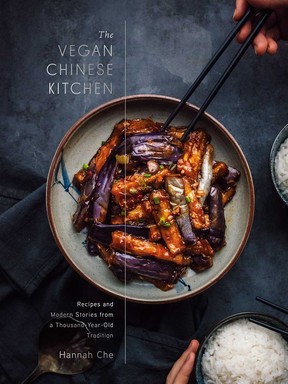 The hype over modern meat alternatives makes chef Hannah Che's exploration of the more than 2,000-year-old tradition of vegetarian cooking in China all the more compelling. After graduating with a master's degree in piano performance, Che moved to Guangzhou, China to train at a vegetarian culinary school. From the use of chopsticks to the fine prep work, she learned just how much of Chinese cuisine has been influenced by vegetarian tenets. In The Vegan Chinese Kitchen, she shares her own path of discovery, more than 100 recipes (including a vegetarian roast goose, which originated in the Song dynasty) and the stories of some of the craftspeople carrying this rich tradition forward.
Article content
Bagels, Schmears, and a Nice Piece of Fish by Cathy Barrow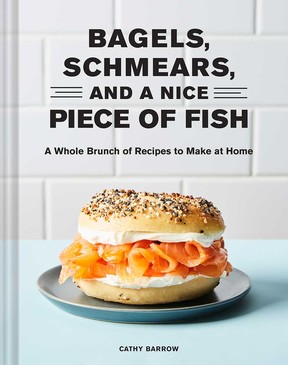 Thanks to Cathy Barrow, I now know the satisfaction of slathering your own homemade pumpernickel bagels with your own homemade cream cheese. Bagels, Schmears, and a Nice Piece of Fish offers pure pleasure, but it's also practical. Barrow's bagel recipes yield six, so you're not struggling to fit a full sheet pan in your fridge for the slow, cold rise. The bagels themselves are also perfectly sized: not too big, not too small but just right for breakfast or sandwiches. If you too have been charmed by Dan Levy's new cooking show, The Big Brunch, let Barrow be your guide to your next bagel-centric meal.
Snacks for Dinner by Lukas Volger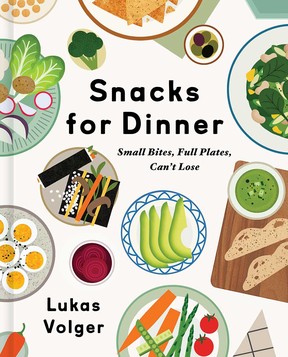 Lukas Volger taps into the beauty of choose-your-own-adventure eating in Snacks for Dinner. The concept came to him before COVID-19 hit, after a satisfying lunch at a friend's house composed entirely of snacks. As the pandemic wore on, stuck in the grind of cooking every day, the benefits of this style of eating were only reinforced. Volger's fourth cookbook, Start Simple (2020), got me through waves of lockdowns. This year, his fun and highly cookable followup made my snackiest dreams come true.
Article content
Tava by Irina Georgescu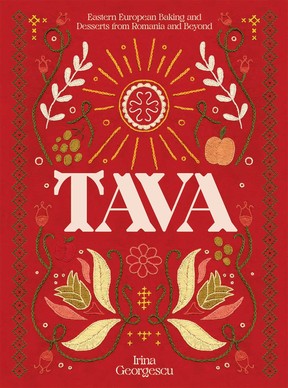 Romanian-born, Wales-based author Irina Georgescu takes readers on a wonderful journey through time and space in her new baking book, Tava. Interweaving the past and present, and her own experiences growing up in the Romanian capital of Bucharest, Georgescu crosses borders. From iconic plăcinte filled with apple or curd cheese to Saxon lichiu (plum pie), German-Swabian gugelhupf and Armenian pakhlava, Georgescu explores the diversity and common threads that connect Romanian baking traditions.
Mi Cocina by Rick Martínez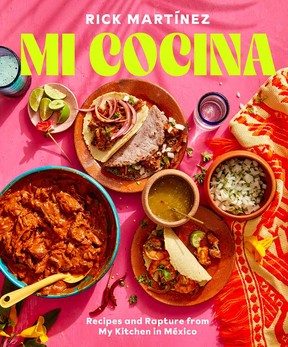 Mi Cocina is a unique culinary snapshot. Cook and video host Rick Martínez travelled the entirety of Mexico for his cookbook debut, driving more than 32,000 kilometres and visiting 156 cities in all 32 states. Martínez tasted multiple versions of his favourite regional dishes, so he had a broader point of reference when it came to developing his own versions at home in Mazatlán. The result is his "love letter" to the cooks who made the food — each a retelling made with his own personal sazón.
Article content
Arabiyya by Reem Assil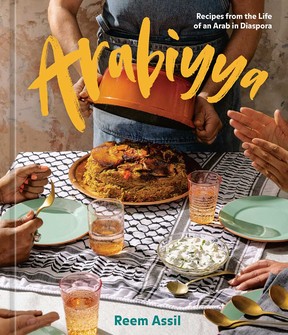 Reem Assil's Arabiyya is an incredibly inspiring book about food and healing. The Palestinian-Syrian chef and activist shares how, inspired by the Arab street-corner bakeries she visited in Lebanon and Syria, she came to build community through her San Francisco bakery, Reem's California. Bread is the foundation of many of the book's more than 100 recipes, with detailed instruction on how to build both sourdough and yeasted doughs. Assil's story is as powerfully evocative as her food is delicious.
Colu Cooks: Easy Fancy Food by Colu Henry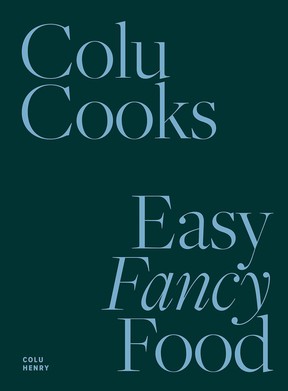 Most of Colu Henry's dinner parties materialize without pre-thought menus or premeditated plans. Instead, the writer and recipe developer rummages through her well-stocked pantry and produce-packed fridge to create something special. Her second cookbook, Colu Cooks: Easy Fancy Food, came together in a similarly spontaneous way, as she jotted down recipes on the sketch pad she keeps by the stove. The book is filled with welcome dinner inspiration, whether you're cooking for yourself or a crowd. Henry is a believer that it doesn't take much to make a beautiful, simple meal. Through her thoughtful essays and elegant recipes, she'll make you a believer, too.
Get the latest from Laura Brehaut straight to your inbox
link