We take a look back at some of the biggest news stories to break in Norway during the last 12 months.
From the cost of living crisis fed by surging electricity bills to a walrus that achieved global fame before being put down by Norwegian authorities. Norway's biggest news stories sure were diverse this year.
As the year approaches its end, we take a look back at some of the biggest news headlines, plus some stories that may have passed you by.
If you're interested in news, be sure to sign up for our Norway Weekly newsletter. Sent every Tuesday, it rounds up the latest news headlines plus includes all the latest content produced by the Life in Norway team.
Freya the walrus
There can't be many times a country's prime minister has been forced into commenting on a case involving a walrus. But that's exactly what Norwegian prime minister Jonas Gahr Støre had to do back in August.
Støre backed the decision of Norwegian authorities to euthanise Freya, the celebrity walrus. Freya had unintentionally achieved celebrity status around the world after moving into the Oslofjord and sunbathing on boats, sinking some.
Despite continued warnings, people continued to get too close to Freya, which authorities said put themselves and the animal at risk. Due to the continued crowds, the Directorate of Fisheries decided that putting down Freya was the best move for both "human and animal welfare."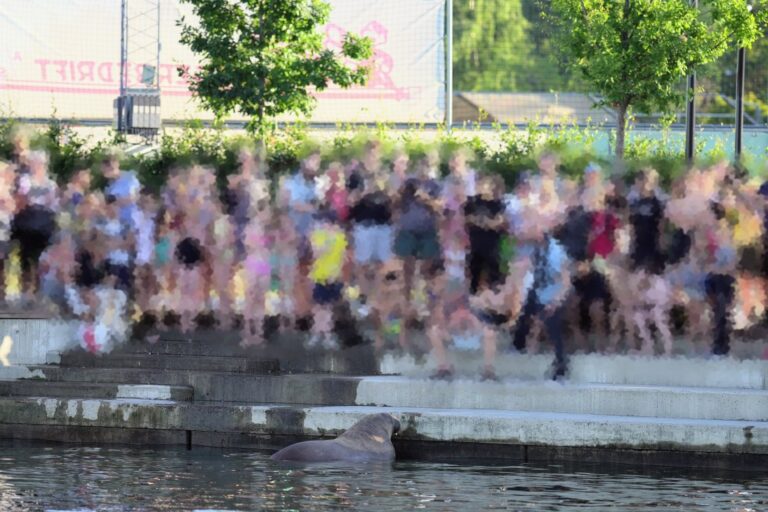 Støre backed the decision, saying he was not surprised by the negative reaction around the world. "Norway is a maritime nation, sometimes we have to make unpopular decisions," he said.
The Baneheia case
One of Norway's biggest ever miscarriages of justice was resolved this year with the release of Viggo Kristiansen. He had spent two decades in jail before being cleared of the rape and murder of two young girls in Kristiansand.
Back in the year 2000, two young girls went swimming in a popular lake in the hills above Kristiansand. They never returned. Their bodies were found after a massive search of the city.
Kristiansen, then 21, and a teenage friend of his were arrested and charged with rape and murder. Now aged 43, Kristiansen has received an apology from Norway's Director of Public Prosecutions.
Wooden bridge collapse
A ten-year old wooden bridge collapsed in Norway's Gudbrandsdal valley in August. Although two vehicles became stuck, noone suffered any serious injuries in the incident. Two vehicles were on the bridge at the time with one driver requiring an airlift.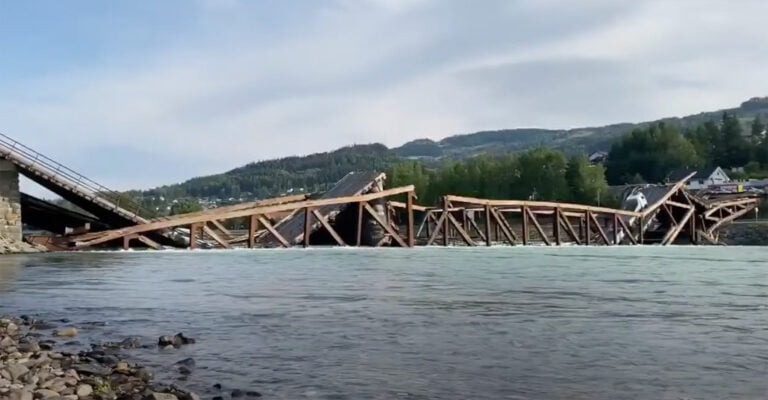 It was the second collapse of a glulam-style wooden bridge in Norway in just eight years. Following the incident, all other similar bridges in Norway were closed pending an investigation.
Salmon tax
Norway's controversial 'salmon tax' is perhaps the biggest story of the year that didn't make a global splash. The Norwegian government's announcement of a ground rent tax on aquaculture and wind power has divided the country's coastal population and city residents.
Essentially, it means that companies that produce salmon, trout and rainbow trout will have to pay ground rent tax on the right to use natural resources. It's a tax that already applies to the oil and gas and hydropower industries.
Norwegian Finance Minister Trygve Slagsvold Vedum believes the introduction of the salmon tax will equalize differences between Norwegians. It aims to redistribute resources within Norway.
Cost of living and the energy crisis
Inflation in Norway hit its highest levels since 1998, driven by increased costs for furniture, fuel and food. But the biggest driver of all was the skyrocketing price of electricity.
Prices vary across the country based on many factors, but most parts of Norway have seen record high electricity prices at some point in the last year.
Perhaps this helps to explain why our articles on heat pumps and wood burning stoves were so popular, with people not just in Norway but all around the world searching for ways to save money on their energy bills.
Royal drama
Love them or hate them, the Royals were in the news several times during 2022. Princess Märtha Louise stepped down from public duties following a string of controversies, including most recently the commercial activities with her 'shaman' fiancé Durek Verrett.
Märtha Louise will no longer work for the Royal House and cannot serve as a royal patron of organisations. She will retain the title of princess, but it must not be used in any commercial activities. Her husband-to-be will not be permitted to represent the Royal House in any way, or imply any Royal connection.
Just prior to Christmas, King Harald was hospitalised once again but returned to his family just before Christmas. Due to his declining health, the King has now given up his lifelong passion of sailing.
National Day celebrations return
For the first time in three years, Norwegian communities up and down the land and all over the world were able to properly celebrate the country's Constitution Day without any restrictions.
I travelled down to Oslo to record the day in photographs and was treated to glorious weather.
Around 30,000 schoolchildren from 130 schools marched through the streets of Oslo. The turnout set a new record number of participants in the traditional morning parade.
War refugees from Ukraine
Back in February, prime minister Jonas Gahr Støre said Norway would accept war refugees from Ukraine. Approximately 40,000 Ukrainians have since arrived in Norway.
The Norwegian Directorate of Immigration has stated they expect a further 40,000 refugees to arrive from Ukraine in 2023.
A new Olympic record
Norway's Winter Olympians were expected to do well in the 2022 Winter Games in Beijing. But their performance surpassed all expectations.
The team set a new record for gold medals won in a single Winter Games. Norway won a total of 37 medals, of which 16 were gold. Biathlete Johannes Thingnes Bø won four gold medals and a bronze.
A look ahead to 2023
There are already a few news stories likely to make headlines in 2023. Perhaps most importantly to many readers of Life in Norway, the Norwegian government will outline its plans to charge non-EU/EEA students tuition fees to attend Norwegian universities.
The government is also set to launch a debate into the possibility of launching a tourist tax. Such a tax would help cover the costs of maintenance caused by overtourism especially in smaller municipalities.
Thanks to all our readers for sticking with us during 2022. I hope you'll stick around for the year to come!
link